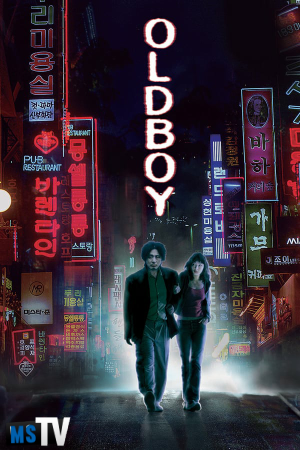 Oldboy (Korean: 올드보이; RR: Oldeuboi; MR: Oldŭboi) is a 2003 South Korean neo-noir action thriller film co-written and directed by Park Chan-wook. It is based on the Japanese manga of the same name written by Garon Tsuchiya and illustrated by Nobuaki Minegishi. Oldboy is the second installment of The Vengeance Trilogy, preceded by Sympathy for Mr. Vengeance and followed by Lady Vengeance.
Actors: Choi Min-sik, Yoo Ji-tae, Kang Hye-jung, Kim Byung-ok, Oh Dal-su, Lee Seung-Shin, Yoon Jin-seo, Ji Dae-han, Oh Tae-kyung, Yoo Yeon-seok, Oh Gwang-rok, Lee Dae-yeon, Park Myung-shin, Kim Su-hyeon, Yoo Il-han.
Plot: With no clue how he came to be imprisoned, drugged and tortured for 15 years, a desperate businessman seeks revenge on his captors. Enjoy Oldboy 2003 REMASTERED 720p 1080p BluRay and download the best TV Shows and Movies in several formats with the best quality and from the bests servers here in MovieSeriesTV.net. Thank you!
Releases for Oldboy 2003 REMASTERED 720p 1080p BluRay:
Oldboy 2003 REMASTERED 1080p BluRay DD5.1 x265 HEVC MSTV | 7.52 GB / mkv
Oldboy 2003 REMASTERED BRRip x264 MSTV | 1.07 GB / mp4
Oldboy 2003 REMASTERED KOREAN 720p BluRay H264 AAC VXT | 1.45 GB / mp4