April 19, 2021
Batman Soul of the Dragon 2021 720p 1080p BluRay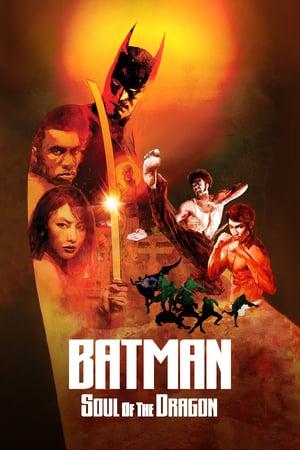 Director: Sam Liu.
Writer: Bob Kane (characters), Bill Finger (characters), Denny O'Neil (characters), Martin Pasko (characters), Walt Simonson (characters), Steve Englehart (characters), Jeremy Adams (screenplay), Chuck Dixon (characters), Tom Lyle (characters).
Plot: Bruce Wayne faces a deadly menace from his past, with the help of three former classmates: world-renowned martial artists Richard Dragon, Ben Turner and Lady Shiva.
Genres: Animation, Action, Adventure, Crime, Fantasy.
Actors: David Giuntoli, Mark Dacascos, Kelly Hu, Michael Jai White, James Hong, Eric Bauza, Jamie Chung, Chris Cox, Robin Atkin Downes, Grey DeLisle, Josh Keaton, Erica Luttrell, Patrick Seitz.
Country: USA. | Language: English.
Enjoy Batman Soul of the Dragon 2021 720p 1080p BluRay and download the best TV Shows and Movies in several formats with the best quality and from the bests servers here in MovieSeriesTV.net. Thank you!
---
Batman Soul of The Dragon 2021 1080p BluRay DD5.1 H265 MSTV
Full HD • 1920×1080 px / HEVC | 6 ch / AC-3 | 1.25 GB | mkv
Batman Soul of The Dragon 2021 720p BluRay H264 AAC RARBG
HD • 1280×720 px / AVC | 6 ch / AAC | 1023.82 MB | mp4
Batman Soul of The Dragon 2021 BDRip x264 PiGNUS
SD • 720×404 px / AVC | 2 ch / AAC | 346.35 MB | mkv
Batman Soul of The Dragon 2021 BRRip XviD MP3 MSTV
SD • 720×406 px / MPEG-4 | 2 ch / MP3 | 525.75 MB | avi
---