October 12, 2021
Nomadland 2020 720p 1080p BluRay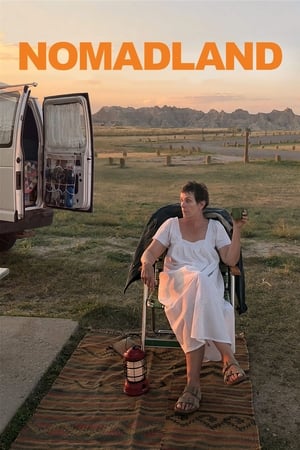 Director: Chloé Zhao.
Writer: Chloé Zhao (screenplay), Jessica Bruder (book).
Summary: In 2011, Fern loses her job after the US Gypsum plant in Empire, Nevada, shuts down; she had worked there for years along with her husband, who recently died. Fern sells most of her belongings and purchases a van to live in and travel the country searching for work. She takes a seasonal job at an Amazon fulfillment center through the winter. Linda, a friend and co-worker, invites Fern to visit a desert rendezvous in Arizona organized by Bob Wells, which provides a support system and community for fellow nomads. Fern initially declines but changes her mind as the weather turns cold, and she struggles to find work in the area. There, Fern meets fellow nomads and learns basic survival and self-sufficiency skills for the road.
Genres: Drama.
Country: United States, Germany. | Language: English.
Actors: Frances McDormand, David Strathairn, Linda May, Swankie, Gay DeForest, Patricia Grier, Angela Reyes, Carl R. Hughes, Douglas G. Soul, Ryan Aquino, Teresa Buchanan, Karie Lynn McDermott Wilder, Brandy Wilber, Makenzie Etcheverry, Bob Wells.
Enjoy Nomadland 2020 720p 1080p BluRay and download the best TV Shows and Movies in several formats with the best quality and from the bests servers here in MovieSeriesTV.net. Thank you!
---
Nomadland 2020 720p BluRay H264 AAC RARBG
HD • 1280×536 px / AVC | 6 ch / AAC | 1.3 GB | mp4
Nomadland 2020 1080p BluRay DD5.1 H265 MSTV
Full HD • 1920×804 px / HEVC | 6 ch / AC-3 | 1.19 GB | mkv
Nomadland 2020 BDRip x264 NOMADLAND
SD • 720×302 px / AVC | 2 ch / AAC | 413.77 MB | mkv
---