April 15, 2021
Pieces of a Woman 2020 720p 1080p WEBRip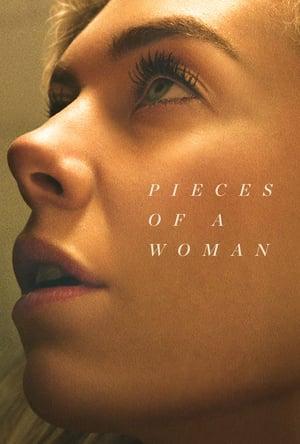 Director: Kornél Mundruczó.
Writer: Kata Wéber (screenplay).
Plot: When a young mother's home birth ends in unfathomable tragedy, she begins a year-long odyssey of mourning that fractures relationships with loved ones in this deeply personal story of a woman learning to live alongside her loss.
Genres: Drama.
Actors: Vanessa Kirby, Shia LaBeouf, Ellen Burstyn, Iliza Shlesinger, Benny Safdie, Sarah Snook, Molly Parker, Steven McCarthy, Tyrone Benskin, Frank Schorpion, Harry Standjofski, Domenic Di Rosa, Jimmie Fails, Juliette Casagrande, Gayle Garfinkle.
Country: Canada, Hungary, USA. | Language: English.
Enjoy Pieces of a Woman 2020 720p 1080p WEBRip and download the best TV Shows and Movies in several formats with the best quality and from the bests servers here in MovieSeriesTV.net. Thank you!
---
Pieces of a Woman 2020 1080p WEBRip DD5.1 H265 MSTV
Full HD • 1920×1080 px / HEVC | 6 ch / AC-3 | 2.82 GB | mkv
Pieces of a Woman 2020 720p WEB H264 NAISU
HD • 1280×720 px / AVC | 6 ch / E-AC-3 | 1.5 GB | mkv
Pieces of a Woman 2020 WEBRip x264 ION10
SD • 720×388 px / AVC | 2 ch / AAC | 1.21 GB | mp4
Pieces of a Woman 2020 WEBRip XviD MP3 XVID
SD • 720×388 px / MPEG-4 | 2 ch / MP3 | 1.6 GB | avi
---