September 16, 2023
Retribution 2023 720p 1080p WEBRip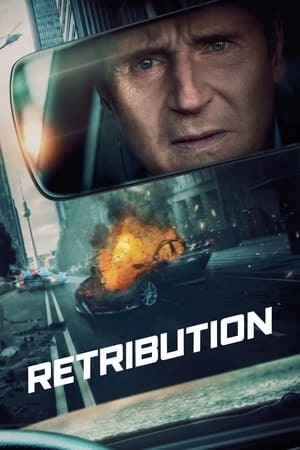 Director: Nimród Antal.
Writer: Alberto Marini (original film writer), Chris Salmanpour (screenplay).
Summary: When a mysterious caller puts a bomb under his car seat, Matt Turner begins a high-speed chase across the city to complete a specific series of tasks. With his kids trapped in the backseat and a bomb that will explode if they get out of the car, an everyday commute becomes a twisted game of life or death as Matt follows the stranger's increasingly dangerous instructions in a race against time to save his family.
Genres: Thriller, Action, Crime.
Country: Germany, Spain, United States of America, France. | Language: English.
Actors: Liam Neeson, Noma Dumezweni, Lilly Aspell, Jack Champion, Arian Moayed, Embeth Davidtz, Matthew Modine, Emily Kusche, Luca Márkus, Bernhard Piesk, Michael S. Ruscheinsky, Antonije Stankovic, Christian Koerner, Gerhard Elfers, Tine Gerhäeusser.
We are glad you could all make it here, enjoy Retribution 2023 720p 1080p WEBRip and download the best TV Shows and Movies in several formats with the best quality and from the best servers here in MovieSeriesTV.net. Thank you!
---
Retribution 2023 720p WEBRip x264 GalaxyRG
HD • 1280×558 px / AVC | 2 ch / AAC / 768 Kbps | 796.59 MB | mkv
Retribution 2023 1080p WEBRip DD5.1 x264 GalaxyRG
Full HD • 1920×838 px / AVC | 6 ch / AC-3 / 320 Kbps | 1.4 GB | mkv
Retribution 2023 1080p WEBRip DDP5.1 x265 10bit GalaxyRG265
Full HD • 1920×838 px / HEVC | 6 ch / E-AC-3 / 384 Kbps | 1.45 GB | mkv
---