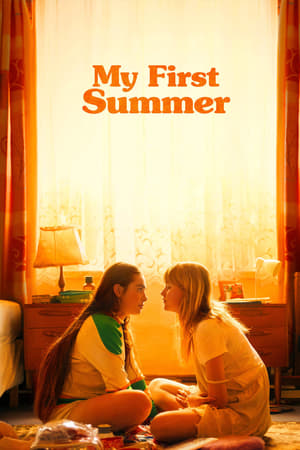 Director: Katie Found.
Writer: Katie Found.
Plot: 16-year-old Claudia has grown up in isolation from the outside world. Stranded on a remote property after her mother's death, she is shocked when Grace, a spirited local teen, appears in the garden like a mirage, a breath of fresh, sugary air. The pair find in each other the support, love and intimacy they need, and teach each other the restorative power of human connection. But their idyllic peace is a fragile one as the adult world closes in and threatens their secret summer love.
Genres: Drama, Romance.
Country: Australia. | Language: English.
Actors: Markella Kavenagh, Maiah Stewardson, Edwina Wren, Harvey Zielinski, Steve Mouzakis, Arthur Angel, Katherine Tonkin.
Enjoy My First Summer 2020 720p 1080p WEBRip and download the best TV Shows and Movies in several formats with the best quality and from the best servers here in MovieSeriesTV.net. Thank you!
---
My First Summer 2020 1080p WEBRip DD5.1 H265 MSTV
Full HD • 1920×1080 px / HEVC | 6 ch / AC-3 | 2.53 GB | mkv
My First Summer 2020 720p WEB H264 NAISU
HD • 1280×720 px / AVC | 6 ch / AAC | 2.63 GB | mkv
My First Summer 2020 WEBRip x264 ION10
SD • 720×400 px / AVC | 2 ch / AAC | 760.01 MB | mp4
My First Summer 2020 WEBRip XviD MP3 XVID
SD • 720×400 px / MPEG-4 | 2 ch / MP3 | 1005.1 MB | avi
---