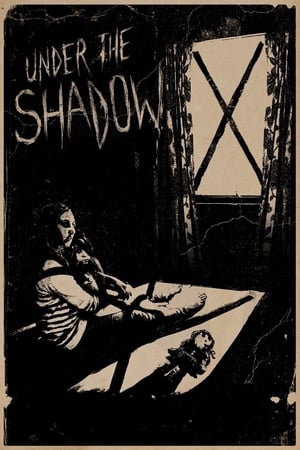 Director: Babak Anvari.
Writer: Babak Anvari (writer).
Summary: After Shideh's building is hit by a missile during the Iran-Iraq War, a superstitious neighbor suggests that the missile was cursed and might be carrying malevolent Middle-Eastern spirits. She becomes convinced a supernatural force within the building is attempting to possess her daughter Dorsa, and she has no choice but to confront these forces if she is to save her daughter and herself..
Genres: Drama, Horror, Thriller, War.
Country: United Kingdom, Jordan, Qatar, Iran. | Language: Persian.
Actors: Narges Rashidi, Avin Manshadi, Bobby Naderi, Ray Haratian, Hamid Djavadan, Bijan Daneshmand, Behi Djanati Atai, Aram Ghasemy, Soussan Farrokhnia, Arash Marandi, Nabil Koni, Sajjad Delafrooz, Houshang Ranjbar, Amir Ranjbar.
Enjoy Under the Shadow 2016 720p 1080p BluRay and download the best TV Shows and Movies in several formats with the best quality and from the best servers here in MovieSeriesTV.net. Thank you!
---
Under The Shadow 2016 Limited 720p BRRip DD5.1 x264 MSTV
HD • 1280×536 px / AVC | 6 ch / AC-3 | 1.28 GB | mkv
Under The Shadow 2016 Limited 1080p BluRay DD5.1 H265 MSTV
Full HD • 1920×804 px / HEVC | 6 ch / AC-3 | 800.23 MB | mkv
Under The Shadow 2016 Limited BRRip x264 MSTV
SD • 720×304 px / AVC | 2 ch / AAC | 735.13 MB | mp4
---