April 15, 2021
The Croods A New Age 2020 720p 1080p BluRay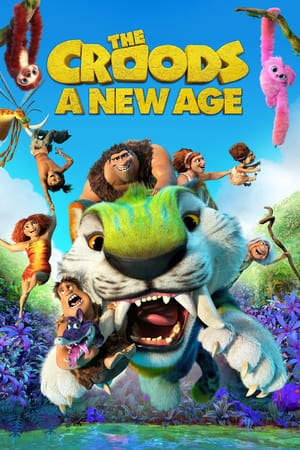 Director: Joel Crawford.
Writer: John Cleese (characters), Chris Sanders (characters), Chris Sanders (story), Kirk DeMicco (characters), Kirk DeMicco (story), Paul Fisher (screenplay), Dan Hageman (screenplay), Kevin Hageman (screenplay), Bob Logan (screenplay).
Plot: Searching for a safer habitat, the prehistoric Crood family discovers an idyllic, walled-in paradise that meets all of its needs. Unfortunately, they must also learn to live with the Bettermans — a family that's a couple of steps above the Croods on the evolutionary ladder. As tensions between the new neighbors start to rise, a new threat soon propels both clans on an epic adventure that forces them to embrace their differences, draw strength from one another, and survive together.
Genres: Family, Fantasy, Animation, Comedy.
Actors: Nicolas Cage, Emma Stone, Ryan Reynolds, Peter Dinklage, Leslie Mann, Kelly Marie Tran, Catherine Keener, Clark Duke, Randy Thom, Cloris Leachman, Chris Sanders, Tara Strong.
Country: USA. | Language: English.
Enjoy The Croods A New Age 2020 720p 1080p BluRay and download the best TV Shows and Movies in several formats with the best quality and from the bests servers here in MovieSeriesTV.net. Thank you!
---
The Croods A New Age 2020 1080p BluRay DD5.1 H265 MSTV
Full HD • 1920×814 px / HEVC | 6 ch / AC-3 | 2.21 GB | mkv
The Croods A New Age 2020 720p BluRay H264 AAC RARBG
HD • 1280×542 px / AVC | 6 ch / AAC | 1.15 GB | mp4
The Croods A New Age 2020 BDRip x264 PiGNUS
SD • 720×306 px / AVC | 2 ch / AAC | 797.73 MB | mkv
The Croods A New Age 2020 BRRip XviD MP3 XVID
SD • 720×306 px / MPEG-4 | 2 ch / MP3 | 1.2 GB | avi
---