April 15, 2021
We Can Be Heroes 2020 720p 1080p NF WEB-DL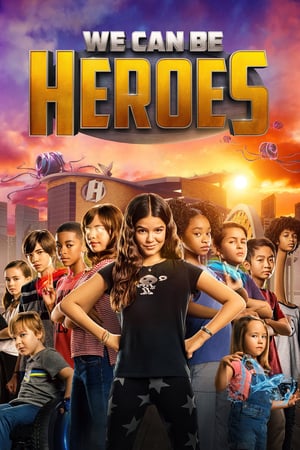 Director: Robert Rodriguez.
Writer: Robert Rodriguez (writer).
Plot: When alien invaders capture Earth's superheroes, their kids must learn to work together to save their parents – and the planet.
Genres: Action, Fantasy, Family.
Actors: YaYa Gosselin, Lyon Daniels, Andy Walken, Hala Finley, Lotus Blossom, Dylan Henry Lau, Isaiah Russell-Bailey, Akira Akbar, Nathan Blair, Vivien Lyra Blair, Priyanka Chopra, Pedro Pascal, Adriana Barraza, Boyd Holbrook, Christian Slater.
Country: USA. | Language: English.
Enjoy We Can Be Heroes 2020 720p 1080p NF WEB-DL and download the best TV Shows and Movies in several formats with the best quality and from the bests servers here in MovieSeriesTV.net. Thank you!
---
We Can Be Heroes 2020 1080p NF WEB-DL DD5.1 H265 MSTV
Full HD • 1920×1080 px / HEVC | 6 ch / AC-3 | 3.51 GB | mkv
We Can Be Heroes 2020 720p NF WEB-DL DDP5.1 x264 MZABI
HD • 1280×720 px / AVC | 6 ch / E-AC-3 | 2.9 GB | mkv
We Can Be Heroes 2020 WEBRip x264 ION10
SD • 720×388 px / AVC | 2 ch / AAC | 980.73 MB | mp4
We Can Be Heroes 2020 WEBRip XviD MP3 XVID
SD • 720×388 px / MPEG-4 | 2 ch / MP3 | 1.23 GB | avi
---