October 31, 2023
When Evil Lurks 2023 720p 1080p WEBRip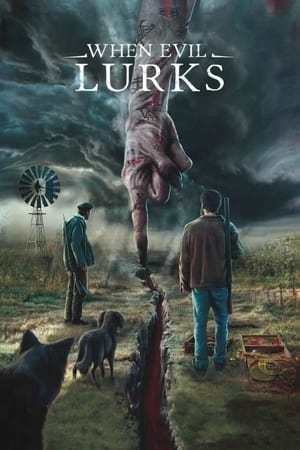 Director: Demián Rugna.
Writer: Demián Rugna.
Summary: Residents of a small rural town discover that a demon is about to be born among them. They desperately try to escape before the evil is born, but it may be too late.
Genres: Horror, Thriller.
Country: Argentina, United States of America, Uruguay. | Language: SPANISH.
Actors: Ezequiel Rodríguez, Demián Salomón, Silvina Sabater, Virginia Garófalo, Emilio Vodanovich, Luis Ziembrowski, Paula Rubinsztein, Federico Liss, Marcelo Michinaux, Desirée Salgueiro, Isabel Quinteros, Jorge Prado, Diego Sampayo, Pablo Galarza, Gonzalo Galarza.
We are glad you could all make it here, enjoy When Evil Lurks 2023 720p 1080p WEBRip and download the best TV Shows and Movies in several formats with the best quality and from the best servers here in MovieSeriesTV.net. Thank you!
---
When Evil Lurks 2023 1080p WEB H264 EDITH
Full HD • 1920×800 px / AVC | 6 ch / E-AC-3 / 640 Kbps | 5.8 GB | mkv
When Evil Lurks 2023 1080p WEBRip DD5.1 H265 MSTV
Full HD • 1920×800 px / HEVC | 6 ch / AC-3 / 384 Kbps | 1.25 GB | mkv
When Evil Lurks 2023 1080p WEBRip DD5.1 H264 MSTV
Full HD • 1920×800 px / AVC | 6 ch / AC-3 / 384 Kbps | 1.94 GB | mkv
When Evil Lurks 2023 720p WEBRip DD5.1 H264 MSTV
HD • 1280×534 px / AVC | 6 ch / AC-3 / 384 Kbps | 1.51 GB | mkv
---