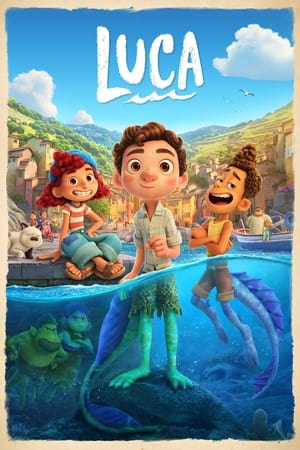 Director: Enrico Casarosa.
Writer: Enrico Casarosa (story), Jesse Andrews (screenplay), Jesse Andrews (story), Simon Stephenson (story), Mike Jones (screenplay), Nicolle Castro (story artist), James Reinhart Robertson (story artist).
Summary: Luca and his best friend Alberto experience an unforgettable summer on the Italian Riviera. But all the fun is threatened by a deeply-held secret: they are sea monsters from another world just below the water's surface.
Genres: Animation, Comedy, Family, Fantasy.
Country: United States. | Language: English, Italian.
Actors: Jacob Tremblay, Jack Dylan Grazer, Emma Berman, Saverio Raimondo, Maya Rudolph, Marco Barricelli, Jim Gaffigan, Peter Sohn, Lorenzo Crisci, Marina Massironi, Luigi La Monica, Sandy Martin, Giacomo Gianniotti, Elisa Gabrielli, Mimi Maynard.
Enjoy Luca 2021 720p 1080p BluRay and download the best TV Shows and Movies in several formats with the best quality and from the bests servers here in MovieSeriesTV.net. Thank you!
---
Luca 2021 720p BluRay H264 AAC RARBG
HD • 1280×692 px / AVC | 6 ch / AAC | 1.15 GB | mp4
Luca 2021 1080p BluRay x265 RARBG
Full HD • 1920×1036 px / HEVC | 6 ch / AAC | 1.48 GB | mp4
Luca 2021 BDRip x264 PiGNUS
SD • 720×388 px / AVC | 2 ch / AAC | 886.92 MB | mkv
---