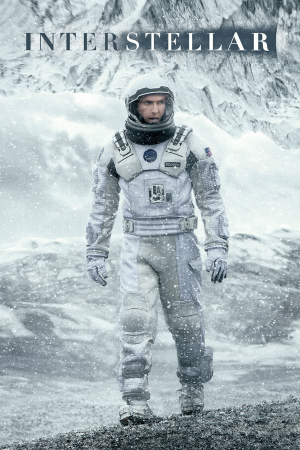 Director: Christopher Nolan.
Writer: Christopher Nolan (writer), Jonathan Nolan (writer).
Plot: The adventures of a group of explorers who make use of a newly discovered wormhole to surpass the limitations on human space travel and conquer the vast distances involved in an interstellar voyage.
Genres: Adventure, Drama, Science Fiction.
Actors: Matthew McConaughey, Jessica Chastain, Anne Hathaway, Michael Caine, Casey Affleck, Mackenzie Foy, Timothée Chalamet, Bill Irwin, Matt Damon, David Gyasi, Ellen Burstyn, John Lithgow, Wes Bentley, Topher Grace, David Oyelowo.
Country: USA, UK, Canada.
Language: English.
---
Enjoy Interstellar 2014 720p 1080p BluRay and download the best TV Shows and Movies in several formats with the best quality and from the bests servers here in MovieSeriesTV.net. Thank you!
Releases for Interstellar 2014 720p 1080p BluRay:
Interstellar 2014 1080p BluRay DD5.1 x265 HEVC MSTV | 3.96 GB / mkv
Interstellar 2014 720p BluRay H264 AAC RARBG | 2.04 GB / mp4
Interstellar 2014 720p BluRay x265 HEVC MSTV | 1.41 GB / mkv
Interstellar 2014 BDRip x264 DAA | 1.16 GB / mkv
Interstellar 2014 BRRip XviD MP3 XVID | 2.13 GB / avi