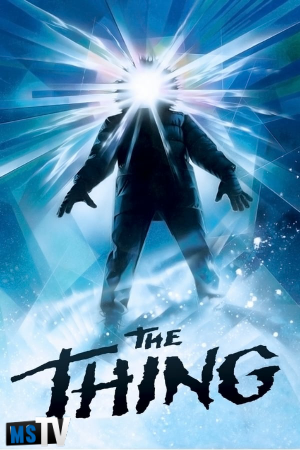 The Thing is a 1982 American science fiction horror film directed by John Carpenter and written by Bill Lancaster. Based on the 1938 John W. Campbell Jr. novella "Who Goes There?" Production began in the mid-1970s as a faithful adaptation of the novella, following 1951's The Thing from Another World. The Thing went through several directors and writers, each with different ideas on how to approach the story.
Actors: Kurt Russell, Wilford Brimley, T. K. Carter, David Clennon, Keith David, Richard Dysart, Charles Hallahan, Peter Maloney, Richard Masur, Donald Moffat, Joel Polis, Thomas G. Waites, Norbert Weisser, Larry J. Franco, Nate Irwin.
Plot: Members of an American scientific research outpost in Antarctica find themselves battling a parasitic alien organism capable of perfectly imitating its victims. They soon discover that this task will be harder than they thought, as they don't know which members of the team have already been assimilated and their paranoia threatens to tear them apart. Enjoy The Thing and download the best TV Shows and Movies in several formats with the best quality and from the bests servers here in MovieSeriesTV.net. Thank you!
Releases for The Thing :
The Thing 1982 ARROW REMASTER 1080p BluRay DD5.1 x265 HEVC MSTV | 3.97 GB / mkv
The Thing 1982 ARROW REMASTER 720p BluRay H264 AAC RARBG | 1.31 GB / mp4
The Thing 1982 ARROW REMASTER BRRip x264 MSTV | 979.71 MB / mp4