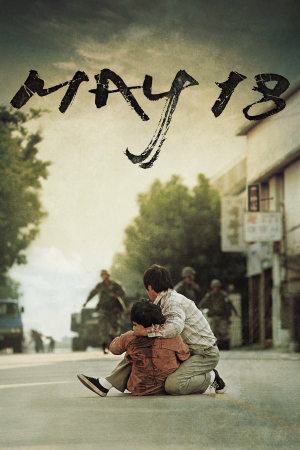 Director: Ji-hoon Kim.
Writer: Park Sang-yeon (original story), Na Hyun (screenplay).
Plot: The citizens of Gwangju lead a relatively peaceful life, until one day the military takes over the city, accusing the residents of conspiracy and claiming that they are communist sympathisers preparing a revolution against the current government. Seeing as the soldiers beat defenceless people, mainly students, to death, the citizens are in for retaliation and form a militia.
Genres: Action, Adventure, Drama, History.
Actors: Kim Sang-kyung, Ahn Sung-ki, Lee Yo-won, Lee Joon-gi, Park Chul-min, Park Won-sang, Song Jae-ho , Na Moon-hee, Jeong In-gi.
Country: South Korea.
Language: Korean.
---
Enjoy May 18 2007 KOREAN 720p 1080p WEBRip and download the best TV Shows and Movies in several formats with the best quality and from the bests servers here in MovieSeriesTV.net. Thank you!
Releases for May 18 2007 KOREAN 720p 1080p WEBRip:
May 18 2007 KOREAN 1080p WEBRip DD5.1 x265 HEVC MSTV | 4.85 GB / mkv
May 18 2007 KOREAN 720p WEBRip DD5.1 x264 MSTV | 1.83 GB / mkv
May 18 2007 KOREAN WEBRip x264 VXT | 1.14 GB / mp4
May 18 2007 KOREAN WEBRip XviD MP3 VXT | 1.51 GB / avi