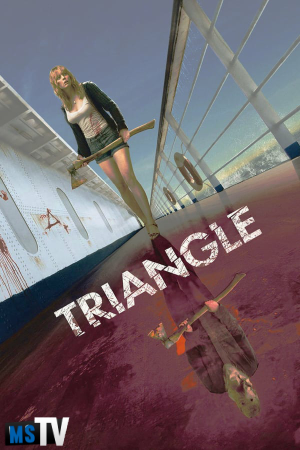 Director: Christopher Smith.
Writer: Christopher Smith (writer).
Plot: When Jess sets sail on a yacht with a group of friends, she cannot shake the feeling that there is something wrong. Her suspicions are realised when the yacht hits a storm and the group is forced to board a passing ocean liner to get to safety, a ship Jess is convinced she's been on before.
Genres: Horror.
Actors: Melissa George, Liam Hemsworth, Emma Lung, Rachael Carpani, Michael Dorman, Joshua McIvor, Henry Nixon, Jack Taylor, Bryan Probets.
Country: UK, Australia.
Language: English.
---
Enjoy Triangle 2009 720p 1080p BluRay and download the best TV Shows and Movies in several formats with the best quality and from the bests servers here in MovieSeriesTV.net. Thank you!
Releases for Triangle 2009 720p 1080p BluRay:
Triangle 2009 1080p BluRay DD5.1 x265 HEVC MSTV | 2.22 GB / mkv
Triangle 2009 720p BluRay H264 AAC RARBG | 1.19 GB / mp4
Triangle 2009 BRRip x264 MSTV | 895.35 MB / mp4