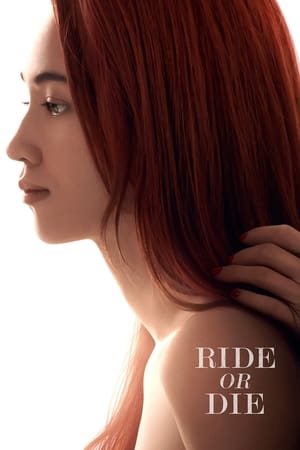 Director: Ryuichi Hiroki.
Writer: Nami Yoshikawa, Ching Nakamura.
Plot: Rei helps the woman she's been in love with for years escape her abusive husband. While on the run, their feelings for each other catch fire.
Genres: Drama, Romance, Thriller.
Country: Japan. | Language: Japanese.
Actors: Kiko Mizuhara, Honami Sato, Yoko Maki, Anne Suzuki, Shunsuke Tanaka, Tetsushi Tanaka, Minami Sara, Yui Uemura, Shinya Niiro, Setsuko Karasuma.
Enjoy Ride or Die 2021 720p 1800p NF WEBRip and download the best TV Shows and Movies in several formats with the best quality and from the best servers here in MovieSeriesTV.net. Thank you!
---
NOTE: JAPANESE AUDIO
Ride or Die 2021 JAPANESE 1080p NF WEBRip DD5.1 H265 MSTV
Full HD • 1920×1080 px / HEVC | 6 ch / AC-3 | 3.12 GB | mkv
Ride or Die 2021 JAPANESE 720p NF WEBRip DDP5.1 Atmos x264 PAAI
HD • 1280×720 px / AVC | 6 ch / E-AC-3 | 3.78 GB | mkv
Ride or Die 2021 JAPANESE WEBRip x264 VXT
SD • 720×388 px / AVC | 2 ch / AAC | 1.36 GB | mp4
Ride or Die 2021 JAPANESE WEBRip XviD MP3 MSTV
SD • 720×406 px / MPEG-4 | 2 ch / MP3 | 1.3 GB | avi
---