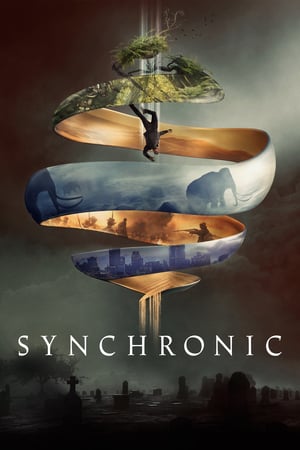 Director: Justin Benson, Aaron Moorhead.
Writer: Justin Benson (writer).
Plot: Two New Orleans paramedics' lives are ripped apart after encountering a series of horrific deaths linked to a designer drug with bizarre, otherworldly effects.
Genres: Science Fiction, Drama, Thriller.
Actors: Anthony Mackie, Jamie Dornan, Katie Aselton, Alexia Ioannides, Ramiz Monsef, Bill Oberst Jr., Betsy Holt, Shane Brady, Kate Adair, Matthew Underwood, Carl Palmer, Martin Bats Bradford, Sam Malone, Rhonda Johnson Dents, Sophie Howell.
Country: USA. | Language: English.
Enjoy Synchronic 2019 720p 1080p BluRay and download the best TV Shows and Movies in several formats with the best quality and from the best servers here in MovieSeriesTV.net. Thank you!
---
Synchronic 2019 1080p BluRay DD5.1 H265 MSTV
Full HD • 1920×804 px / HEVC | 6 ch / AC-3 | 2.53 GB | mkv
Synchronic 2019 720p BluRay H264 AAC RARBG
HD • 1280×536 px / AVC | 6 ch / AAC | 1.23 GB | mp4
Synchronic 2019 BDRip x264 COCAIN
SD • 720×302 px / AVC | 2 ch / AAC | 471.69 MB | mkv
Synchronic 2019 BRRip XviD MP3 XVID
SD • 720×302 px / MPEG-4 | 2 ch / MP3 | 997.12 MB | avi
---